SCREENING SERVICES
Extracurricular activities at Special Em's Education Center are held every weekend (Saturday and Sunday) on the playground where special rights children can combine play with the development of motor skills, cognition, language, and social interaction as well as enhance connections in Special Em's communities.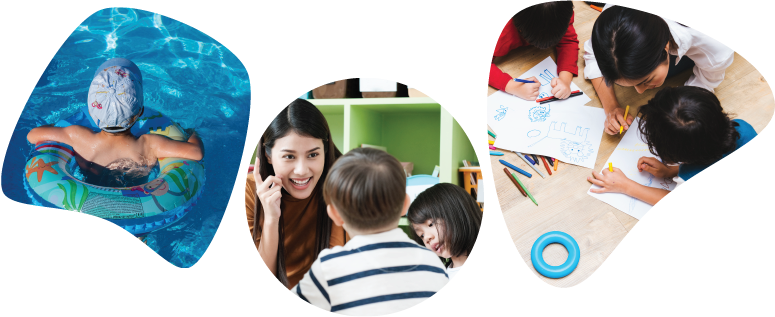 Package 2 - Development & Achievement Test
Water is the source of life on Earth, the first environment when the baby is still in the womb, and also a close friend that children will begin to get acquainted with and have fun with, through swimming activities. storytelling, visual arts and social skills.
These activities help children overcome invisible fears and become more confident, as well as active, agile and flexible. Under-water movements combine with other creative and communicative experiences that activate the children's intelligence, enhance concentration and language development, motor skills, individual immune systems and cheerful energy. In this way, our children will be more independent and adapt more easily to new circumstances.
Extracurricular Programs are designed and categorized in specific groups for special rights children so that they can develop social skills and improve their confidence in communication and independence. The educators will guide and encourage children to make friends and to strengthen themselves through outdoor sports and activities.