October 18, 2023
What is a Social Story?
What is a Social Story? and Why we should apply social stories in special education? are one of the most frequent questions raised by parents when building individual intervention plans for their children.
Many parents have difficulties in taking their children to new places for the first time. Whether the environment is a classroom or a playground, children are stressed and have an uncooperative attitude if it is their first time in such spaces. These experiences make children to not fully enjoy joy and gradually isolate from daily activities and social interactions.
What is a Social story?
According to "A guide for developing play skills" published by Autism Spectrum Australia, Social Stories are a social learning tool that supports the safe and meaningful exchange of information between parents, professionals, and people with autism of all ages.
"A Social Story accurately describes a context, skill, achievement, or concept according to 10 defining criteria. These criteria guide Story research, development, and implementation to ensure an overall patient and supportive quality, and a format, "voice", content, and learning experience that is descriptive, meaningful, and physically, socially, and emotionally safe for the child, adolescent, or adult with autism."
The role of social stories in special education
Autistic people often misunderstand or don't pick up on social cues that other people notice – for example, body language, facial expressions, gestures and eye contact.
Social stories were developed to help autistic children learn ways of behaving in social settings. Social stories do this by explicitly pointing out:
details about the setting
things that typically happen in that setting
the actions or behavior that are typically expected from children in the setting.
This can help children pick up on cues they normally wouldn't notice and learn how to respond to these cues. It might also help children learn new skills for social situations.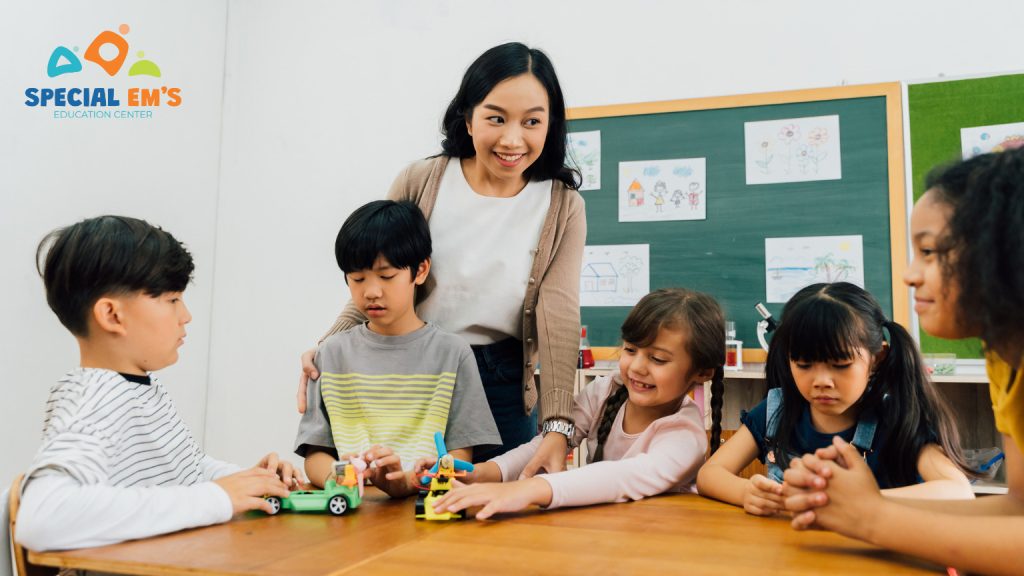 How to write a social story
According to Ms. Carol Gray , the original founder of social stories, social stories are used to "accurately describe a context, skill, achievement, or concept according to 10 defining criteria."
A social story must:
Have a goal
Include a two-step discovery process
Contain a title and introduction that identify the topic, a body that adds detail, and a conclusion that reinforces and summarizes the information
Has a format that is tailored to the individual abilities, learning style, talented, interests, and attention span of the audience
Have a patient and supportive voice along with vocabulary that:
Has exclusive use of first- and/or third-person perspective statements (no second-person "you")
Contains past, present, or future tense
Has a positive, patient tone
Is literally accurate
Has an accurate meaning
6. Answers questions about where, when, who, what, how, and why
7. Contains descriptive and coaching sentences (sentences that guide behavior)
8. Has language that describes more than it directs
9. Is constantly revised
10. Has a plan for editing and implementation
Based on these above criteria, you can create an outline and then, a complete social story. Here are some topics that we suggest you to start with your first social story:
Topics for Social Stories
How to make acquaintances with new friends in the park

How to respond when people say No or Don't … to you

How to join in a conversation at school

How to deal with the rule-based games 

How to ask for help and deal with someone who violate the rules of the games
Useful tips to write a social story
Write a social story from the child's perspective (For example, use the pronouns like "I", "Me" and the possessive words like "My", "mine"; and, describe what the child can see and feel)
Use

Microsoft

Word or Power Point to write the story. Each story should focus solely on a specific skill or social circumstance to avoid making the child stressed.

Use positive tone and mood for all stories and provide children with appropriate behaviors in daily life. For example, "When someone take my ball away, I will keep calm and tell my teacher"
If the social story talks about a negative issue, remember that you should use neutral and general tone and mood to deliver it to the child. For example, "Sometimes I scream aloud because of anger"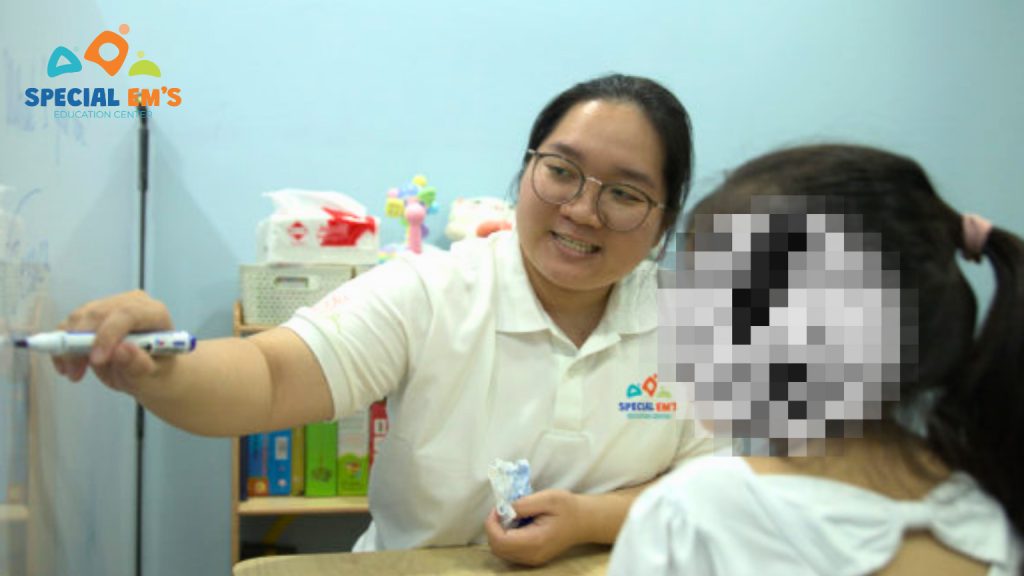 Tips to implement social stories in special education
Choose a peaceful place and appropriate time for children to be calm enough to absorb the story
If you tell a social story to young children, sit next to and behind your child
Introduce the story simply and clearly
Read aloud the story; or just let the child read by himself if the child has ability to read
Generalize the story by letting other people read the story for the child
Practice and follow the same guide in the story with pretend play
Mẫu câu chuyện xã hội từ Trung tâm Giáo dục Special Em's
In the curriculum at SEEC, we also apply many social stories to help children understand new contexts and situations that they may face in life.
In addition to the above suggestions, we have our own stories in specific situations such as: Mid-Autumn Festival at Special Em's, fieldtrip activities outside the classroom… Children at SEEC are also complimented for their good attitude including cooperation, positivity, comfort and sense of confidence in expressing themselves in new environments, even when interacting with strangers.